Beautiful, meaningful design can only come about with passion, intelligence, and personal commitment.
I was raised on a very heady diet of mum telling me, should I put my mind to it, I could do anything I wanted when I grew up. I grew up (in a way), put my mind to design (nearly ten years ago now) and it's worked out pretty well. Turns out mum does know best after all!
I actually studied Criminology at Victoria University in Wellington, New Zealand, so how I came to be running a design studio in Japan is a bit of a curve-ball. Would it be amazingly tacky to say that 'design found me'? Yes. But it's a long story, and nevertheless, here I ended up, in Japan, doing what I love –
designing and building awesome things
for
awesome people
.
I get a kick out of the creative process of designing innovative, best-in-class tools to communicate inspiring ideas from leading brands and the no-compromise challenges of modern web development. But enough about me —
let's talk about you
.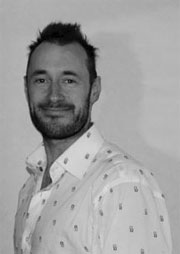 Working with Jon & Niseko Design meant working with someone we could trust to both deliver on time and in budget for our many requirements throughout the project…